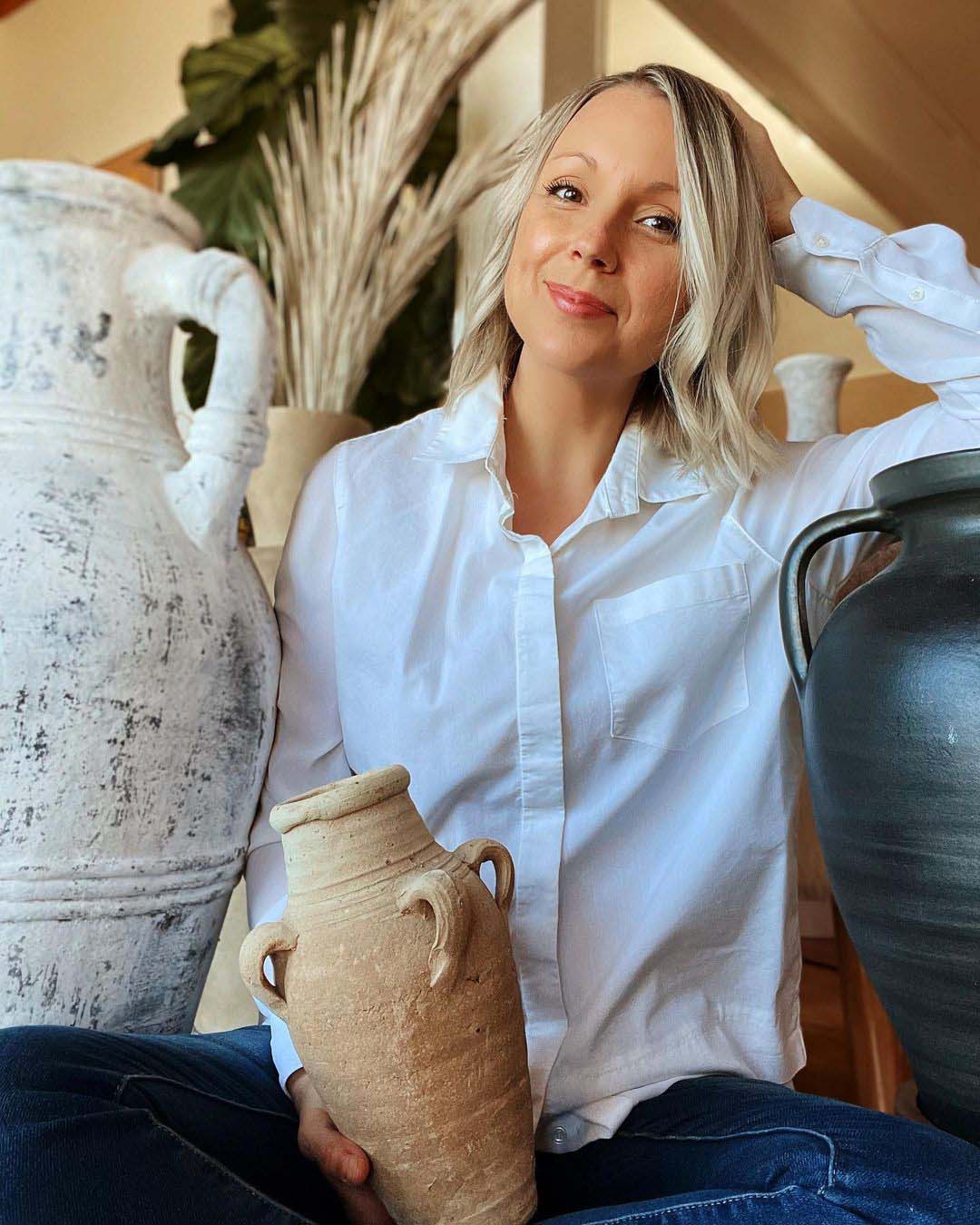 Meet Alicia
Alicia launched her sourcing and design studio, Rēclaim & Rēwild, in 2020.
Her love and natural instinct in sourcing and collecting unique vessels, sculpture and objet d'art started young, as did her creative design skills. When she isn't sourcing, collaborating with artists, or building out installations, she is restoring and redesigning vintage vessels. Her aesthetic has always been inspired by old, raw and natural settings. Global influences such as Bali, Mexico, Tulum, Greece, Italy, California & Japan are seen in both her creative approach as well as her reproductions. 
Her work can be seen in collaborations with high end restauranteurs, real estate stagers and interior designers. Whether it is large scale installations or final touches, she brings a special one-of-a-kind elevation to each and every job.
She currently lives in the region of beaches and wine, called Prince Edward County, (just outside of Toronto); where she lives with her husband and two daughters.